Managed IT Services and Tech Support in Scotts Valley | CyAs Tech
Your tech shouldn't hold your business back.
We make sure it doesn't.
managed it services
Services
Security & Compliance
To meet your industry's legal compliance requirements for privacy, data security, and financial transactions, call us. We'll assess your needs, manage documentation, passwords, and everything else you need to be secure and compliant.
Managed IT Services
We provide remote monitoring & maintenance. Use our Virtual CIO service for executive-level help setting your IT strategy. You'll save money and stay ahead of the game. We'll also manage your updates, backups, user accounts, vendors and licensing.
Cloud Services
Your cloud security, computing, storage & network operations require ongoing upkeep. Same with your cloud system & routine email backups. Our virtual servers and attentive monitoring keep all your data and processes secured at all times.
Website Management
Hire us to host & manage your website. We provide regular updates, backups & anti-malware protection. Your website will always be secure with our optimized server & firewalls. Need a Virtual Chief Web Officer? Want faster website load time? We can help.
Website Design & Development
We provide personalized, responsive site design, custom templates & functional navigation for your website. We enable blogging platforms & online store functionality so you can achieve your online goals!
Fill out this form, and we will reach out quickly for a free consultation.
People First
As a family-owned business, building lasting relationships through excellent service is our mantra. We love making sure your tech works, so you can build the relationships that matter most for you.
Local Power
Need a local company that's fully equipped to take care of every bit of your IT? That's us! We're based in Santa Cruz, California. We know the territory, and we're here for you.
Flexible
All of our packages are modular, so we can mix-and-match our services to create an experience specifically for you. Then we expand our services as your business grows. From a one person shop to a big company, we'll keep step with you.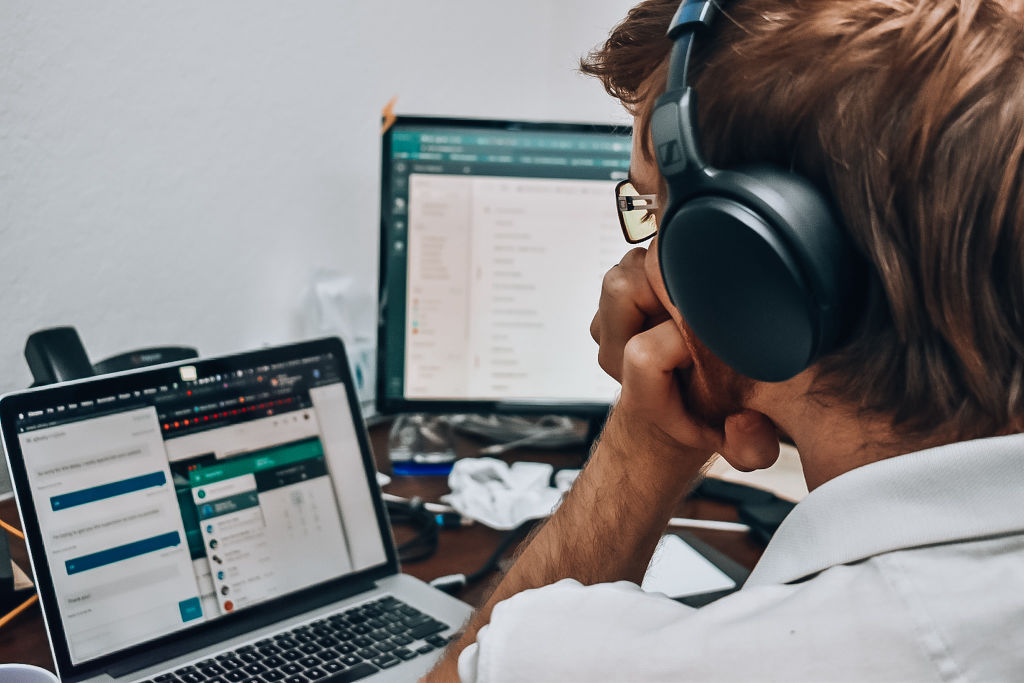 Find the right package to fit your business!
Want something more personalized?
We'll help you mix-and-match our services to suit your needs!
If you made it all the way down here you only have three steps and one click left!
Tell us about your current setup, your staff resources, and your business needs
We'll recommend steps to achieve your goals.
We'll fashion an agreement to confidently move forward together.
"I've chosen CyAs Tech to solve "a bit of a mess" several times at several different companies. CyAs can turn any tech problem into reliable, proactive, critical infrastructure. Plus they helped us get set up fast for working remote during the pandemic. We couldn't have done it without them."
~ Marc Kirby, Coastline Family Farms
"Before working with CyAs Tech our HR Manager was spending 25 hours at the end of the month to manually pull information on 20 different sales reps to create our Commissions and Bonus reports. After CyAs Tech came in and created an automated manual process for our reports, our HR Manager only spends a few hours a month on this process."
~ Josh A, Business Systems Manager, First Alarm, Aptos CA
"As a solopreneur, if something happens to my computer or my software, I'm in trouble. Having CyAs' responsiveness and knowledge base so available has been a game changer. I have a peace of mind about the tech in my business that I didn't have before."
~ Jenny Sandrof, Blue Heron Design Group, Santa Cruz
"I recommend CyAs Tech because you will get a timely, professional, & knowledgeable help from someone who will act more as a partner than a vendor."
~ Josh A, Business Systems Manager, First Alarm, Aptos CA
"Amazing and friendly customer service. Wonderful overall experience! Very quick, easy, and helpful."
~ Lindsay W., Alert Driving Inc., San Jose
"Fast, knowledgeable and friendly. Always a pleasure working with the staff at CyAs."
~ Doug M., Landmark E&S Insurance, Anaheim
"Thanks for your prompt and thorough assistance, it has allowed our business to stay productive!"
~ Terrie G., Roofscreen, Santa Cruz
"Excellent and efficient customer service as always! Thank you."
~ Shelly S. The Animal Doctors, Palo Alto