Prepare for the worst while you enjoy the best
The founder of Cyber Ascend Technologies was a firefighter before he became an information technologies expert. So were two of our key and valued staff members.
You might say that quick thinking and immediate response to emergencies are in our blood. You would be right. The other thing we know, however, is that like in fire preparedness, IT disaster preparedness is the key to making a bad thing, not so terrible.
Running an IT "fire drill" for your business is not done in the same way as an actual fire drill. There is no loud alarm, and people rushing to the predetermined route and standing in lines in the parking lot. It does, however, consist of planning and for all employees to know exactly what to do should a virus or other attacks encrypt one of their systems.
Here are tips to run an effective IT "fire drill":
1. Practice the process
What if one of your employees had their system encrypted while on your network? Or all your employees had the encryption at the same time? Communicate with them, and train them on how to immediately shut down their systems and where in the office to take them. It would be a promising idea to have a few spare laptops or workstations stored to use as you undergo the recovery process.
2. Predetermine your recovery objectives
In your disaster recovery plan, you need to have determined how long it will take to recover all your applications on clean machines. You also need to decide how far back in time you need to go at the age of your files and data to be reloaded that will make your business functional again.
Determining these objectives will mandate what solution you must have in place to fulfill your needs in a disaster.
3. Define your most critical applications
Which are the applications that you cannot run without? Make sure that you have the hardware and software that supports your mission-critical applications available if there is a disaster.
4. Make sure team roles are defined
Each of your team members should have a specifically defined role in the case of a disaster. Make sure they understand what their responsibilities are, what they need to do and whom they need to contact.
5. Create a communications plan
It does not matter how big your company is, you need a plan to communicate the disaster and its recovery process to all your employees, vendors, suppliers, and customers as needed. If your data was breached, this timely notification is vital.
6. Test your plan a few times a year
Look at potential weak spots in the process. Do you have a good enough internet connection connected to your cloud storage? Is your hardware backup system working and effective?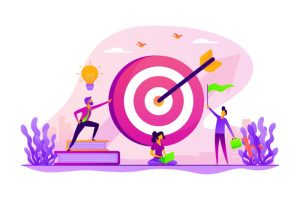 We are here to help.
Call us to analyze your environment and devise your disaster recovery plan. We can set you up with cloud services as a key component of your strategy, and advise you on email usage and access so that your employees can communicate easily using other devices.

We will also work with you to prevent a hacking or malware-type disaster. This is done by actively training your team on what to avoid and online best practices.

Work with you or an appointed team leader on your yearly assessment of applications and network revisions as needed.
We are your disaster prevention team. Should, like fires, an IT disaster happen even with the best of planning, we are your firefighting disaster recovery team. Contact us now at Cyber Ascend Technologies. Your data and your business are all safe with us.